Dover Athletic F.C.
Crabble Athletic Ground
Lewisham Road
Dover
Kent
CT17 0JB

Ground Number: 71
Date: Saturday 10th February 2018
Score: Dover Athletic F.C. 0-1 Sutton United F.C.
Competition:
Vanarama National League
Attendance:
1,027
One of the teams that we have played a lot in the past few years has been Dover Athletic as we have played them 11 times since the start of the 2011/12 season and we have managed to win 3, draw 5 and lose 3 against them which is good in a way but those 5 draws aren't the best and seeing as out of those 11 games, it features a play off semi final loss and a 6-0 loss, it seems like our record since 2011 isn't the best but we would be able to try and make up a bit in a few weeks as we were playing Dover again.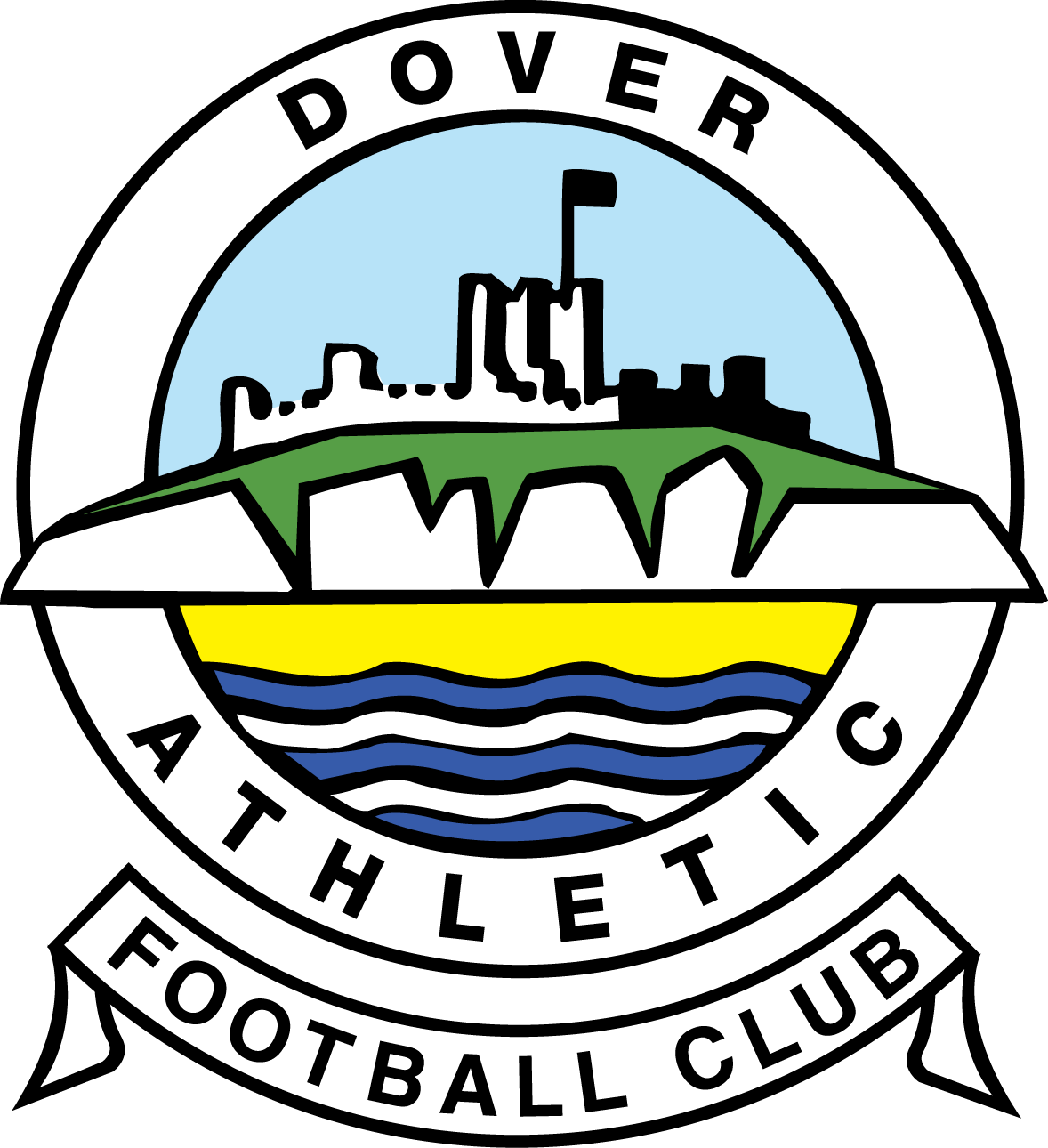 Personally, Dover is a team I dread to play every season because they have a good team and ever since I have been watching Sutton on a regular basis (early 2013), I have never seen us beat Dover although we have beaten them since 2013, its just I wasn't at the game unfortunately. Weirdly I have always wanted to go to Dover because they have a really good ground for non-league and even though it isn't on my top 20 on my bucket list, it has been a ground I've wanted to visit and after 5 or so years, I am finally visiting the Crabble Athletic Ground.
The week running up to the game was actually a pretty good week overall because college wasn't that stressful and we didn't have that much work to do. Friday was the busiest day as we started a new assignment and it took us most of the day to do it. After finishing college at 4:20pm, I got a lift home from my friend Emma and then I had some dinner before going and getting my hair cut, doing some housework and then packing for my trip to New York on Sunday and I also had time to look into the history of Dover Athletic FC before going to bed at 11:30pm.
Dover Athletic F.C. were founded in 1983 after the dissolution of Dover FC. The club currently play in the Vanarama National League and they currently play their home game at the Crabble Athletic Ground which has a capacity of 5,745 and there are 1,500 seats. The club started out in the Southern League and then in 1993, they joined the Conference and then in 2002, they joined the Southern League again and in 2004, they joined the Isthmian League. In 2009, they were Isthmian League champions and were promoted to the Conference South and at the end of the 2013/14 season, they won promotion to the Conference Premier via the play-offs.
I woke up at 7am and then managed to get back to sleep for another hour or so then I had some breakfast and then checked my social media and then just before 9am, my friend Dean who also supports Sutton asked if we could give him a lift to the ground as he didn't have enough money for the train and we said he could come with us. My dad arrived just after 9am and we then drove to Carshalton to pick up Dean and then got onto the M25 then the M26 and then the M20 and it felt like we was doing Maidstone away again but we were going much further than Maidstone today.
We were quite ahead of schedule so we stopped in Folkestone services to get something to eat and I got a subway and Dean got a KFC and after finishing our early lunch, we got back in the car and drove the rest of the way to Dover and we then found somewhere not too far from the high street to park and then went in the Wetherspoons and Ryan and Johnnie were already there. I decided to get a Strongbow Dark Fruit and my dad got a larger shandy and then it was around 12pm and we decided to get something to eat and I obviously went for a English breakfast and my dad went for a cheese and ham panini. We was then joined by some of the other lads or `youth` as some of our fans like to call us who made the trip by train.
We then left Wetherspoons and then walked back to the car and then drove up the road to the ground and we found somewhere to park and then walked up and there was signs for away supporters but the gate was locked so we walked back and someone who works for the club came on a golf buggy and gave us a lift to the main entrance which was very nice of them and we then paid to get in and seeing as there is no concession rate, todays prices were £17 each which is a bit expensive. We then sat in the bar and watched the Tottenham vs Arsenal game and then was joined by Tony, his girlfriend and my friend Harry and then at about 2:10pm, we walked out and took some pictures of the ground.
The Crabble Athletic Ground has a capacity of 5,745 and there are 1,500 seats. The main stand runs the full length of the pitch on one side is a small covered all seated stand, comprising of five rows of seats. Opposite the Main Stand is the new Family Stand that was built in 2016. Running for half the length of the pitch, towards the Dover End, this new stand is a smart looking one. Having a capacity of 500 seats, this stand is covered. On one side there is an unusual looking security control box, which looks out onto the stadium, whilst below the control box is the player's tunnel.
On the other side of this Family Stand towards the River End, the ground is largely open, with just the clubhouse bar sitting in one corner. Both ends are similar looking covered terraces, that again have a number of supporting pillars. They are slightly unusual in that they are larger on one side than the other, as they have been built on a slope, which is evident from the pitch, which slopes up towards the Main Stand.
(Description of Crabble Athletic Ground is sourced from Football Ground Guide).
I really do like this ground and it is quite well built up for a non league ground and is a very good ground for the National League and wouldn't look out of place in the lower tiers of the Football League. I do like the new main stand, it is quite unique looking and kind of looks like a spaceship. I do like the terracing behind both goal but it is a shame that the supporting pillars block your view and I do like the long seated stand and I think it is a decent touch to the ground.
After walking round the ground to take some pictures, we went in the club shop but they didn't have any pin badges so I told my dad that I would try and get one from the Sutton club shop at our next home game. We went and stood behind one of the goals to to watch the Sutton players warm up and then I tied my flag up. With around 20 minutes before kick off, we was joined by Dean, Taylor and Ryan and we had a chat about the coming game and we all agreed that if we could get at least a point today, we would be quite happy. The teams then came out and there was a roar from the 1,000 or so people inside the ground.
The first half kicked off and Dover had a shot at Jamie Butler within the first minute but Butler was on hand to keep it at 0-0. Sutton looked very strong in the first 20 minutes with us creating a lot of chances mainly from Cadogan and Wright and we looked very dangerous and we were awarded in the 26th when Cadogan's shot put Sutton 1-0 up and the travelling 100/150 Sutton fans went wild! Dover didn't really have anything to show for but they did create some chances and were unlucky not to equalise but we had dominated in chances and at half time, it was Dover Athletic 0-1 Sutton United.
Half time and we was winning 1-0 which I partially wasn't expecting and there was a very good vibe around all of the Sutton fans. Whilst walking round to the other terrace behind the goal, we stopped off at the tea bar and got something to eat and I went for a cheeseburger and a hot chocolate and I have to say that the cheeseburger didn't taste that good, the bun was nice but the meat wasn't very tasty and I think I am losing my taste for burgers. The hot chocolate was very tasty on the other hand and did weigh out the taste of the cheeseburger. We then walked round to the other terrace and then stood with the other Sutton fans and then there was another loud roar when both the teams came out.
The second half started and both Dover and Sutton were creating some good chances and we was unlucky not to score again but to be fair to Dover, they were unlucky not to equalise but Jamie Butler was in great form and was keeping us at 1-0 up. With 30 minutes left, my favourite player Harry Beautyman was sent off and we then felt like it was going to be one of them games but we managed to continue to create chances and within the last 15 minutes, Dover were quite dominative and were unlucky to equalise but it finished Dover Athletic 0-1 Sutton United.
We walked out of the ground feeling happy that we had finally visited the Crabble Athletic Ground but more happy that we had won the game. We got quite wet whilst walking back to the car but the journey back to South West London was a quiet one with the weather being terrible and my dad needing to concentrate on the road. We dropped Dean off home and then my dad dropped me off home at 7pm and I then did some more things for my trip to New York tomorrow before going to bed at 9:30pm.
I would highly recommend visiting the Crabble Athletic Ground as it is a really good ground especially for non league and would be a decent League Two ground as well. The fans are very friendly and welcoming but the only bad thing is the food isn't the best and there isn't much of an atmosphere from the Dover fans.
Rating: